The benefits of bath salts in foot care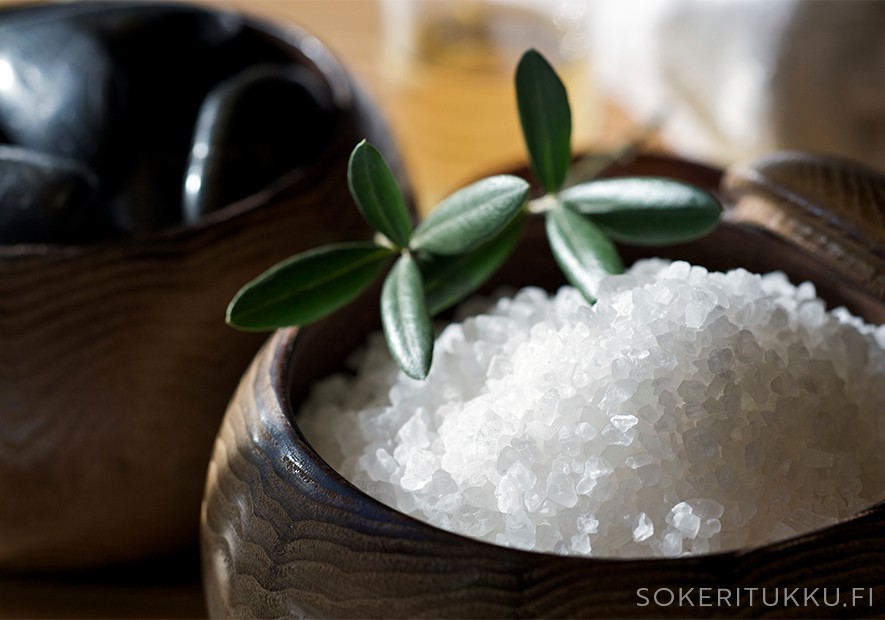 Imagine the moment you step into Cleopatra's bathroom and dip your feet into the rose-scented bath water. You can offer your customer just that moment with a luxurious foot bath. But what are all the benefits of bath salts?
Bath salt in skin care
Bath salts, apart from making bath time more wonderful, are also ideal for foot care. Bath salts regenerate skin cells to make the skin softer and shinier, which is why they are often used in foot treatments. A foot bath with bath salts can help soften calluses and make it easier to care for cuticles and promote foot health. Salt-based foot baths also play a role in the hygiene of the spa.
Hoe to use bath salts
Add some bath salt to warm water. Stir the water slightly to dissolve the salt crystals. Make sure the water temperature is comfortable for the client. Allow the feet to bathe for 10-20 minutes and then dry them.
Relaxing bath salts
A warm, soothing foot bath relaxes the client, and the wonderful, relaxing scents of the bath salts make the foot bath even more enjoyable. Indeed, a foot bath can be a time to focus on oneself and relax, which can be particularly important in a busy lifestyle.
Order bath salts for your beauty salon
When choosing bath salts for professional use, it is important to pay attention to the quality and purity of the product. Make sure that the bath salts you choose meet the needs of professional use and are safe to use when treating your clients' feet. Saules Fabrika bath salts Japanese Rose and Jasmin are sold in 1000g packs. Mimicking the ancient Cleopatra bath, this bath salt, with nourishing milk as its core ingredient, softens, rejuvenates and brightens the skin. Corn starch and sea salt crystals help strengthen the skin's protective barrier. Customers also love these scents! Order bath salts here!
Saules Fabrika as a brand
Saules Fabrika® is a high-quality natural cosmetics that is manufactured right in the heart of the Baltic Sea coast, in Latvia. Cosmetics get their inspiration and ingredients from Latvia's unique nature.
All Saules Fabrika® products are handmade. Once you've tried it once, you'll forever remember the delicious smell and gentle feel of each product. With Saules Fabrika® cosmetics, you can create memorable skin care routines.
Saules Fabrika® has received the ISO 9001 certificate from the Swiss company SGS, which is one of the world's leading certification companies.